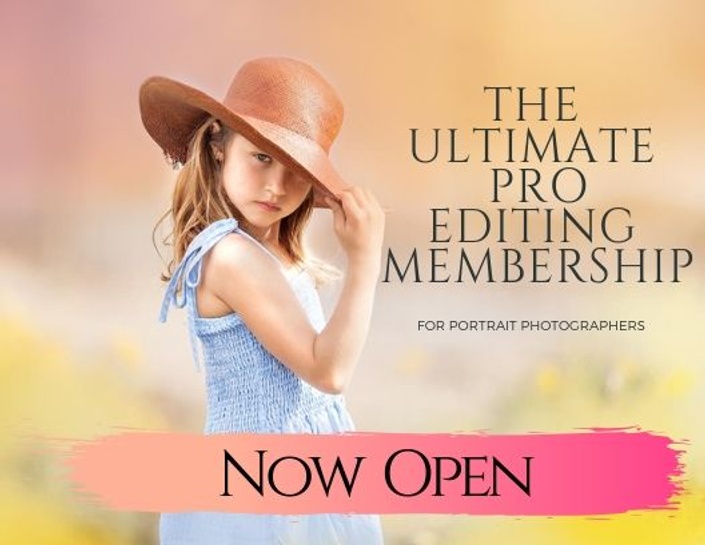 The ULTIMATE PRO Editing Membership
A yearly membership site to help take your portrait editing to the next level!
Enroll
Full tutorials and e-courses, guest instructors, Photoshop actions, overlays & more! See everything included in the membership here to take your editing to the next level! Get ready for your skills to sky rocket!
Ready to join? Enrollment options below.